Kombucha resources
Here, you will find everything you need to make kombucha at home.
We have recipes, troubleshooting, and all the how-tos you'll need.
Making kombucha is a fun process. You can make kombucha with basic ingredients at home such as tea, water, sugar. Grab yourself a kombucha kit and make a fresh brew of kombucha at home!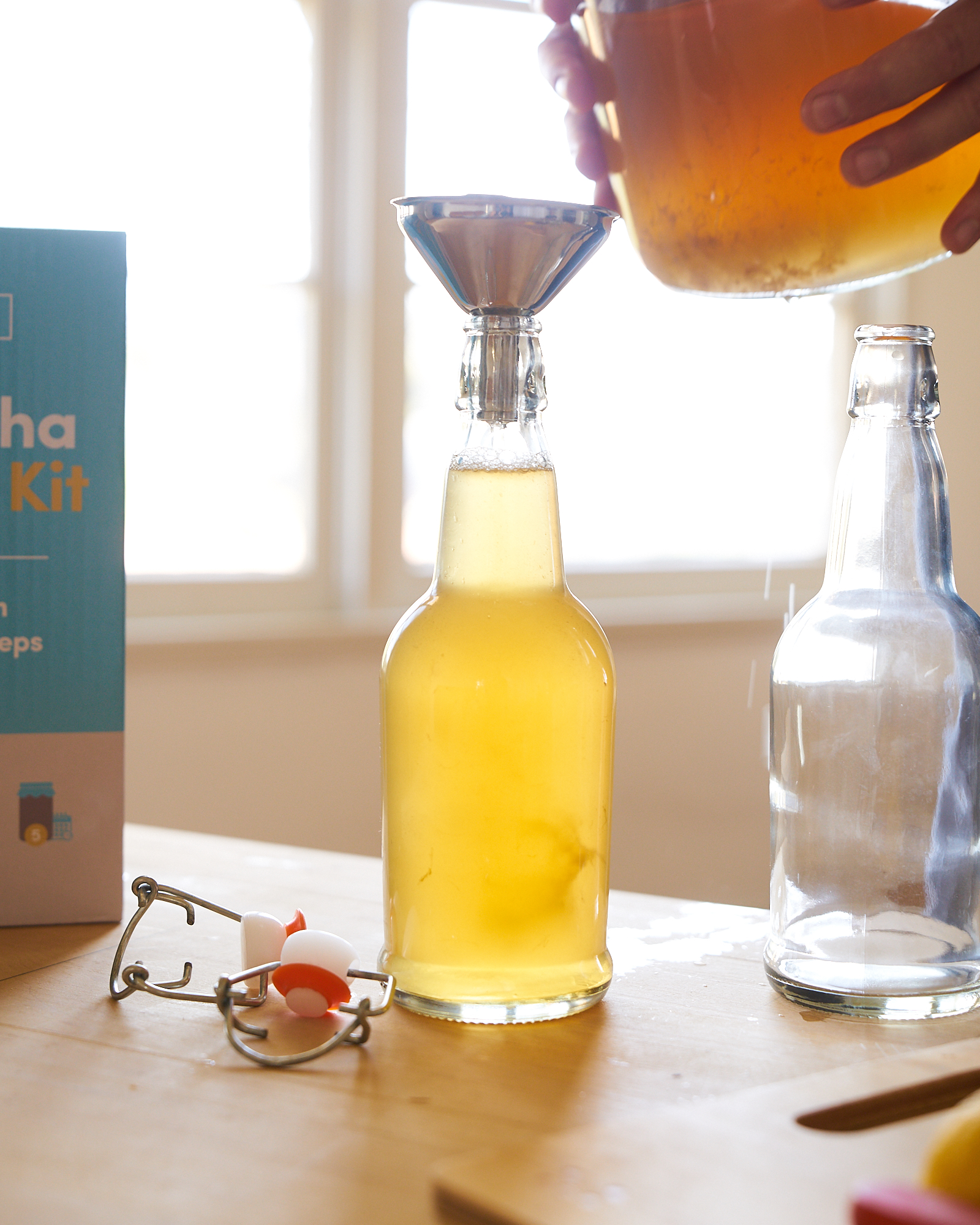 Bottling Kombucha has provided health enthusiasts a way to make their own health drinks. In this article, we will go over the details on how to transfer your finished brew into bottles, flavoring, and how to get it fizzy.
Tea is one main ingredient in making kombucha and plays a factor in a well-balanced kombucha.
Learn what type of tea is best for your culture.
Once you complete 1st fermentation you are ready for flavoring! Let your imagination run wild -from sweet to savor flavors. One of the best things about making kombucha at home is flavoring a new brew. You can experiment with juices, dried herbs or frozen/fresh fruits. Discover new recipes for flavoring your kombucha tea during 2nd fermentation below